Reading
At Willingdon we value reading and want our children to leave Willingdon with a knowledge of a wide range of quality texts.
See our Knowledge Organisers to see what texts your child will be reading this term.
Daily Guided Reading Lessons
In addition to our systematic phonics teaching we teach 30 minutes daily guided reading lessons. These lessons expose the children to quality texts above their independent reading ability.
Each lesson teaches the children;
1. Interesting vocabulary that will allow them to access the text
2. How to read the text aloud through strategies such as echo, choral and partner reading.
3. How to discuss and comprehend the text through the teaching of VIPERS – one per week.
We provide annual information sessions for parents. 'Reading beyond phonics'
Library
We have an up to date library that inspires and encourages the children to make independent choices of their reading. Every week each class has a library session where they can lend and return books.
We have an enthusiastic group of Year 5 Librarians. To become a librarian the children had to apply for the job, complete induction training and commit weekly lunchtimes to look after the library. They are trained to keep our library organised and support children in reading and selecting books.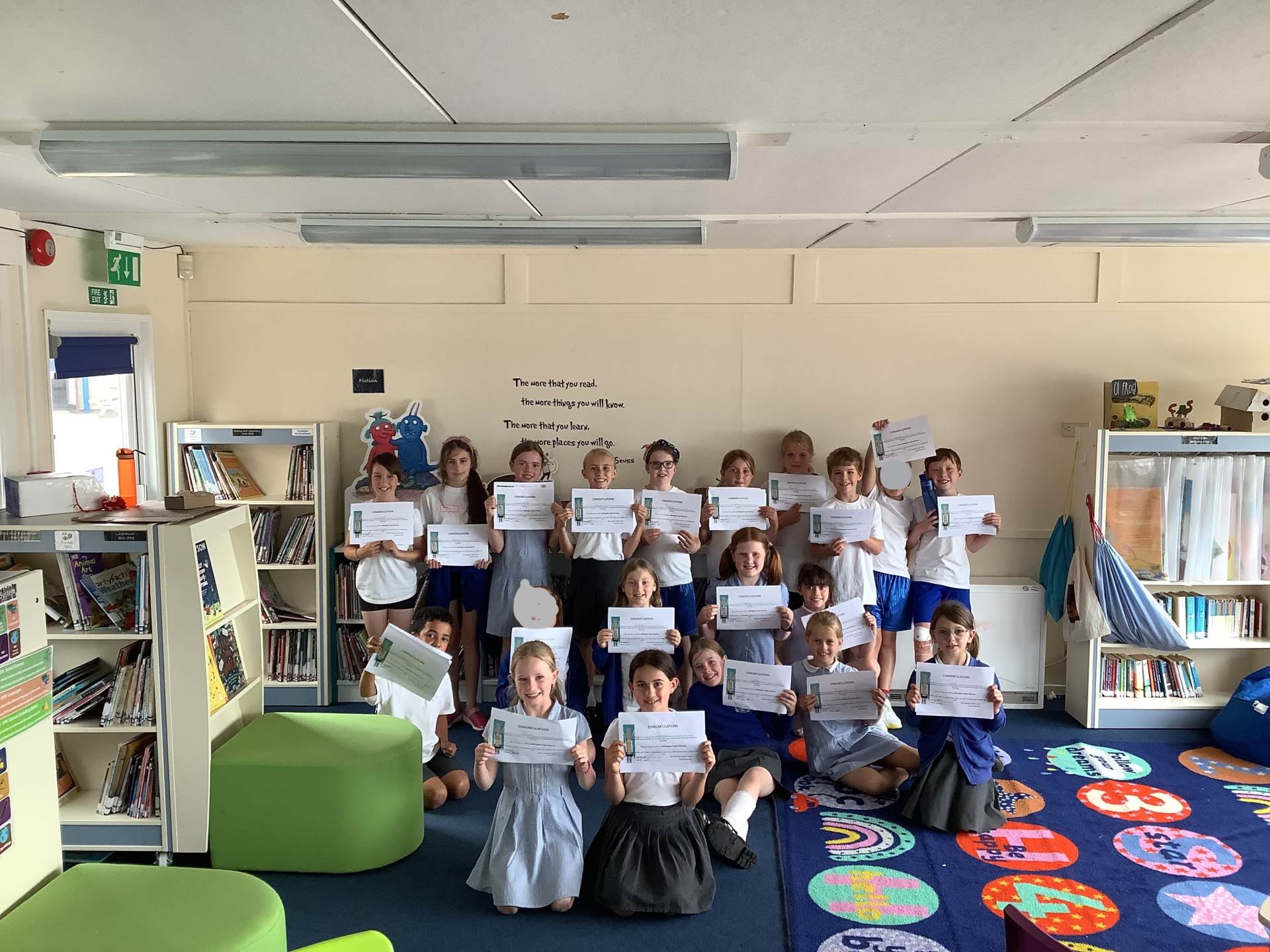 Please click here for the Recommended Reads lists....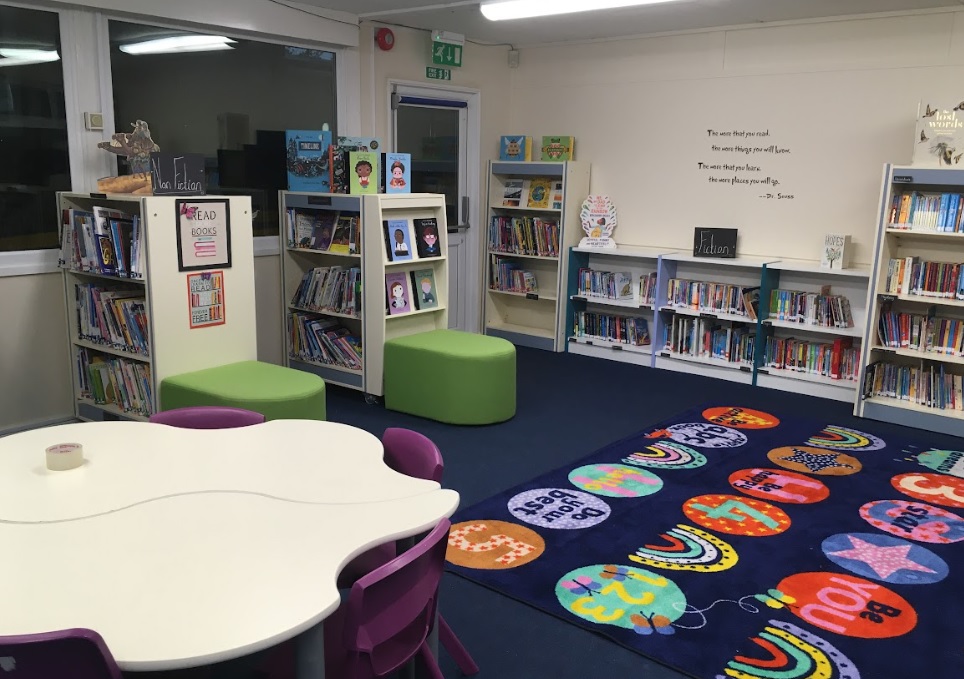 Reading initiatives:
We subscribe to Boomreader for digital reading records. Here are the guides to support you with setting up and maintaining your child's accounts:
We celebrate enthusiastic readers. Each year a reading champion is selected from each class. This groups enthusiasm is put to good use throughout the year by promoting our various love of reading events.
Summer Reading Challenge

World Book Day
Author Visits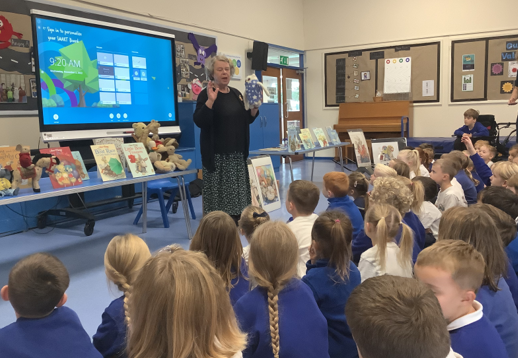 Pop in and Read
Every week from term 2, EYFS, Year 1, Year 2 and Year 3 parents are all invited into the classroom to enjoy reading with their child.
Every classroom has a special box of the recommended reads for that age. The children are encouraged to read these books and each year group chooses one a term to read as a whole class at the end of the day during story time.